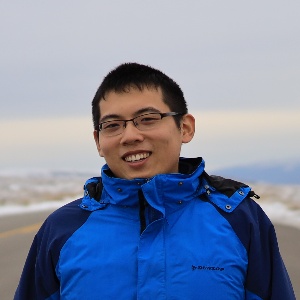 Hi! I'm Baoxiong, a Ph.D. candidate of Department of Computer Science, University of California, Los Angeles. I'm currently working at VCLA@UCLA advised by Prof. Song-chun Zhu. Before coming to LA, I got my B.S. in Computer Science from EECS, Peking University in 2018 after spending two wonderful years in the PKU Operating System Lab advised by Prof. Yao Guo. Prior to my Ph.D. study, I joined the PKU-UCLA Joint Research Institute (PKU-UCLA JRI) 3+2 Program, and obtained my M.S. in Computer Science at UCLA in 2019 under the supervision of Prof. Song-chun Zhu. My research interest lies in the intersection of computer vision, artificial intelligence and cognitive science, with an special focus on spatial-temporal learning/reasoning and its application to understanding and planning tasks in both real world (scene/activity understanding, future prediction, etc.) and abstracted domains (Atari, RAVEN, etc.).
Info: Email / Google Scholar / CV
News
09/2021 My internship on grounded spatial-temporal reasoning for videoQA at Amazon Alexa finished!
02/2021 Two papers on abstract reasoning accepted by CVPR 2021.
05/2020 LEMMA project page released, check out our code and data!
12/2020 I advanced to candidacy!
07/2020 One paper on multi-agent multi-task activities accepted by ECCV 2020.
02/2020 One paper on video parsing and prediction accepted by TPAMI 2020.
09/2019 One paper on relational reasoning accepted as Spotlight by NeurIPS 2019.
02/2019 One paper on IQ accepted by CVPR 2019.
07/2018 One paper on human object interaction accepted by ECCV 2018.
05/2018 One paper on human intention prediction accepted by ICML 2018.
09/2017 I started my journey at UCLA.