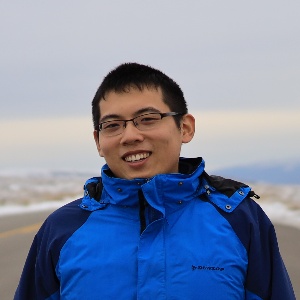 Hi! I'm Baoxiong, a research scientist at BIGAI. I received my Ph.D in the Department of Computer Science, University of California, Los Angeles. My research interests lie in the intersection of computer vision, artificial intelligence and cognitive science, with a special focus on spatial/temporal reasoning and its application to acting and planning in real world (scene/activity understanding, future prediction, grounded manipulation, etc.). Previously, I obtained my M.S. from UCLA in 2019 and B.S. from Peking University in 2018.
Info: Email / Google Scholar / CV
News
New One paper on procedural understanding in videos is accepted by NeurIPS 2023.
2023/10 Two papers accepted by ICCV 2023, congrats to the authors!
2023/10 One paper on temporal and causal transition of objects is accepted by IROS 2023.
06/2023 One paper on diffusion models for 3D is accepted by CVPR 2023.
05/2023 One paper on unsupervised object-centric learning is accepted by ICLR 2023.
12/2022 One paper on language grounding for robots is accepted as spotlight by LangRob@CoRL 2022.
10/2022 EgoTaskQA project page released, checkout our code and data!
09/2022 One paper on egocentric goal-oriented reasoning is accepted by NeurIPS 2022.
05/2022 One paper on systematic generalization in RAVEN test is accepted by ECCV 2022.
04/2022 One paper on latent diffusion energy-based model is accepted by ICML 2022.
09/2021 My internship on grounded spatial-temporal reasoning for videoQA at Amazon Alexa finished!
02/2021 Two papers on abstract reasoning are accepted by CVPR 2021.
05/2020 LEMMA project page released, check out our code and data!
12/2020 I advanced to candidacy!
07/2020 One paper on multi-agent multi-task activities is accepted by ECCV 2020.
02/2020 One paper on video parsing and prediction is accepted by TPAMI 2020.
ARNOLD: A Benchmark for Language-Grounded Task Learning with Continuous States in Realistic Scenes

International Conference on Computer Vision (ICCV) 2023
LangRob@CoRL 2022 (* indicates equal contribution.)